Steam Boiler Water Treatment
Operators of industrial steam boilers and plant managers who wish to understand the importance of, and the methods of ensuring appropriate water quality for their boilers.
This course, which includes some practical water testing exercises, will enable the delegate to undertake the most important regular tests on his/her boiler. These tests should ideally be undertaken on a daily basis, but do not eliminate the need for periodic visits by a water treatment specialist. As a result of these tests, the delegate will be able to optimise his/her boiler plant water treatment, improving safety, efficiency and steam quality.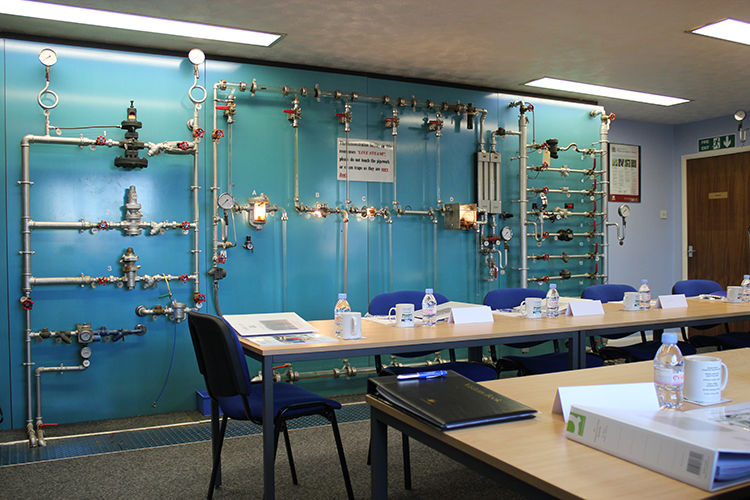 What is water & where does it come from?
Water impurities
Oxygen scavenging
Scale inhibition/sludge promotion
pH adjustment
Consequences of water impurities in the boiler
Water treatment methods
Condensate
Boiler blowdown
Total Dissolved Solids (TDS)
Water sampling
Water testing
Records
Boiler water storage tanks
Steam injection
Level control
Venting
Chemical addition points
Boiler feed pumps and check valves Health, Safety and Legal requirements
Correct dosage of chemicals is an important factor in the safe operation of a steam boiler. Inadequate injection of chemicals has the potential to damage the boiler, whereas excessive dosing dictates high blowdown rates. In addition to the consequent waste of chemicals, excessive blowdown will waste useful
heat energy. Steam quality may also be adversely affected by inappropriate treatment, leading to poor and inefficient processes.
2 days, held at either M&M or at the client's site.
Subject to trainer availability
Please do not hesitate to contact us for anything.
We are here to help.