M&M Training have been providing training courses for over 3 decades and are recognised throughout the industry as an innovative and effective provider of industrial training.
M&M are longstanding members of the Combustion Engineering Association (CEA), as well as founder members of the Steam Users Group. We also participated in the development of the BOAS courses.
M&M Training are one of the countries leading training providers in the steam and boiler industry.
We are committed to providing a professional training service, that is current and up to date with all legislation and best guidelines.
All our trainers have experience in delivering the training courses either in our training room – with its own steam boiler and practical demonstration rig, or on the client's site. 
As you may be aware, there are many changes occurring to legislation and guidelines, take for example MCPD, BG01, BG03 & BG04. It is our aim to ensure that you, through M&M Training Services, will receive the necessary training to comply with these standards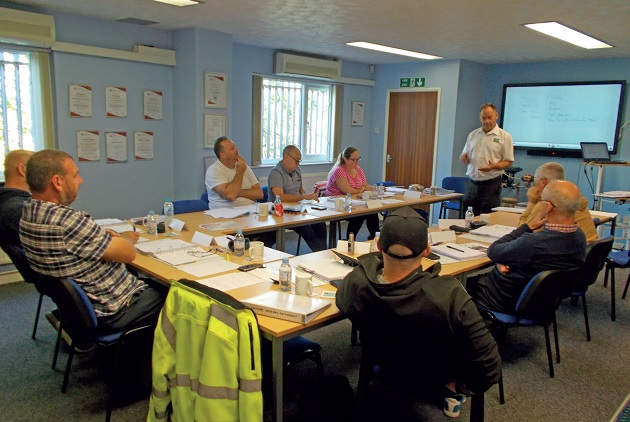 The Importance of Training
Whether the training is for yourself or your employees; having correctly trained staff, not only improves plant integrity but also saves money. M&M Training addresses the need for training and ensures all attendees leave better equipped for their job.  
The Health and Safety at Work Act (1974) states: "An employer must ensure the provision of such information, training and supervision as is necessary to ensure, so far as reasonably practicable, the health and safety at work of their employees."
The Pressure Systems Safety Regulations 2000 (PSSR) states: The user of an installed system shall provide adequate and suitable instructions for:
– The safe operation of the system 
– Action to be taken in case of an emergency. 
"Superb organisation; from the booking, through to the warm welcome, refreshments and lunch. The venue and facilities were also superb. I learnt a lot, without a doubt the best course I have ever attended in my 11 years with Johnsons"
'We have been working with M&M for 12 months and they have transformed our training programme. Our employee's attend regular courses. The range of dates available has fitted into our business model. The practical parts of the courses has given our employee's an insight 'behind the scenes' so they fully understand the mechanics of the systems. Each member of staff has been a joy to work with and they have taken the time to get to know our business.'
"The course content was excellent...The things covered have had an immediate positive impact and have highlighted some issues with traps etc that we will be rectifying asap"