The Importance of Insulation
Steam systems operate at high temperatures. The negative effects of uninsulated components can have dramatic effects on energy costs, which are unacceptable in today's industrial steam system operation.
Flomar insulation jackets are an effective method of saving energy and reducing carbon emissions. By simply fitting our insulation jackets to your steam, condensate and hot water systems, we can reduce your costs and losses quickly and efficiently. The payback in many cases is less than one year, with jackets that are easy to fit and can be removed without damage for routine maintenance.
Our insulation survey will outline all losses and calculate payback periods. 
Constructed from high quality m

aterials with a "Class O" rating in 

accordance with BS476

Temperature range: 65°C to 250°C
Double sided silicone coated

glass cloth

Available from stock – with the ability

to make custom jackets quickly

Tailored to fit the valve/flange 'snugly'

whilst maintaining easy access

They can reduce heat loss by as

much as 90%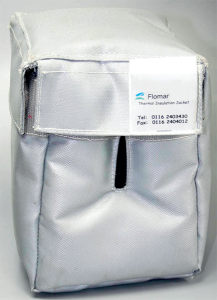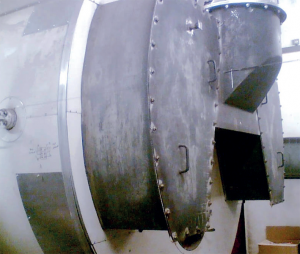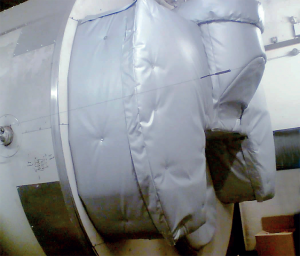 Please do not hesitate to contact us for anything.
We are here to help.